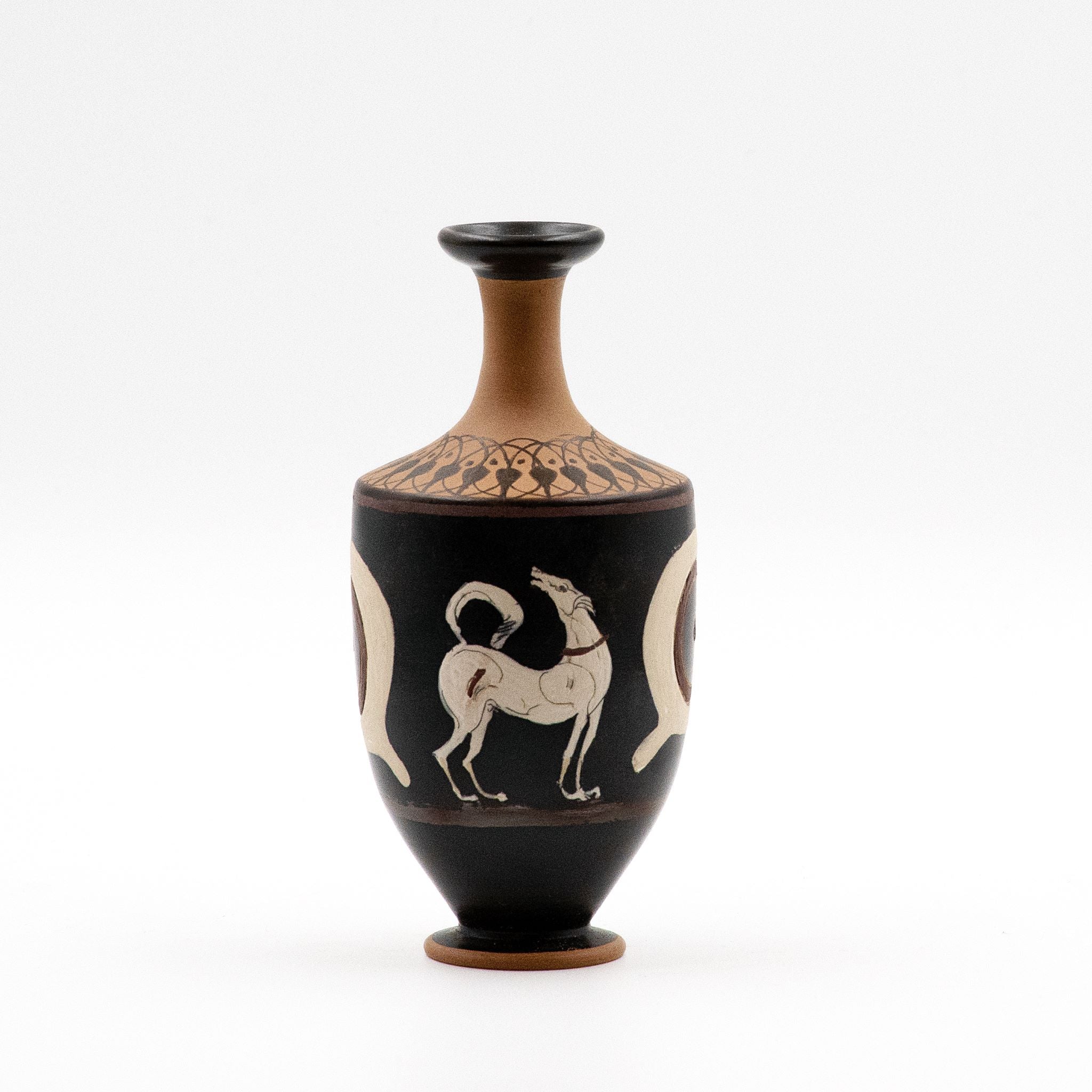 Lekythos dog and eyes decoration
This little lekythos is a charming example of Six's technique and reproduces a prototype at the Karlsruhe, Badisches Landesmuseum, ca. 520-515 B.C.
The large, floating apotropaic eyes which tilt downward from pointed upper outer corners to long pronounced tear glands, recall eyes on very early bilingual eye-cups. 
A white dog, its body facing right but its head turned back toward the left, fills the space between the eyes. As he points his muzzle upward to howl, all four of his long rubbery feet are planted on the red ground line, and his bushy tail curls over his back. He wears a red collar; red also describes the pupil of his eye and an arc on his rump.
H:14cm, RimD:3cm MaxL:7.5cm

The colors of clay : special techniques in Athenian vases / Beth Cohen ; with contributions by Kenneth Lapatin . . . [et al.], 2006, p.96