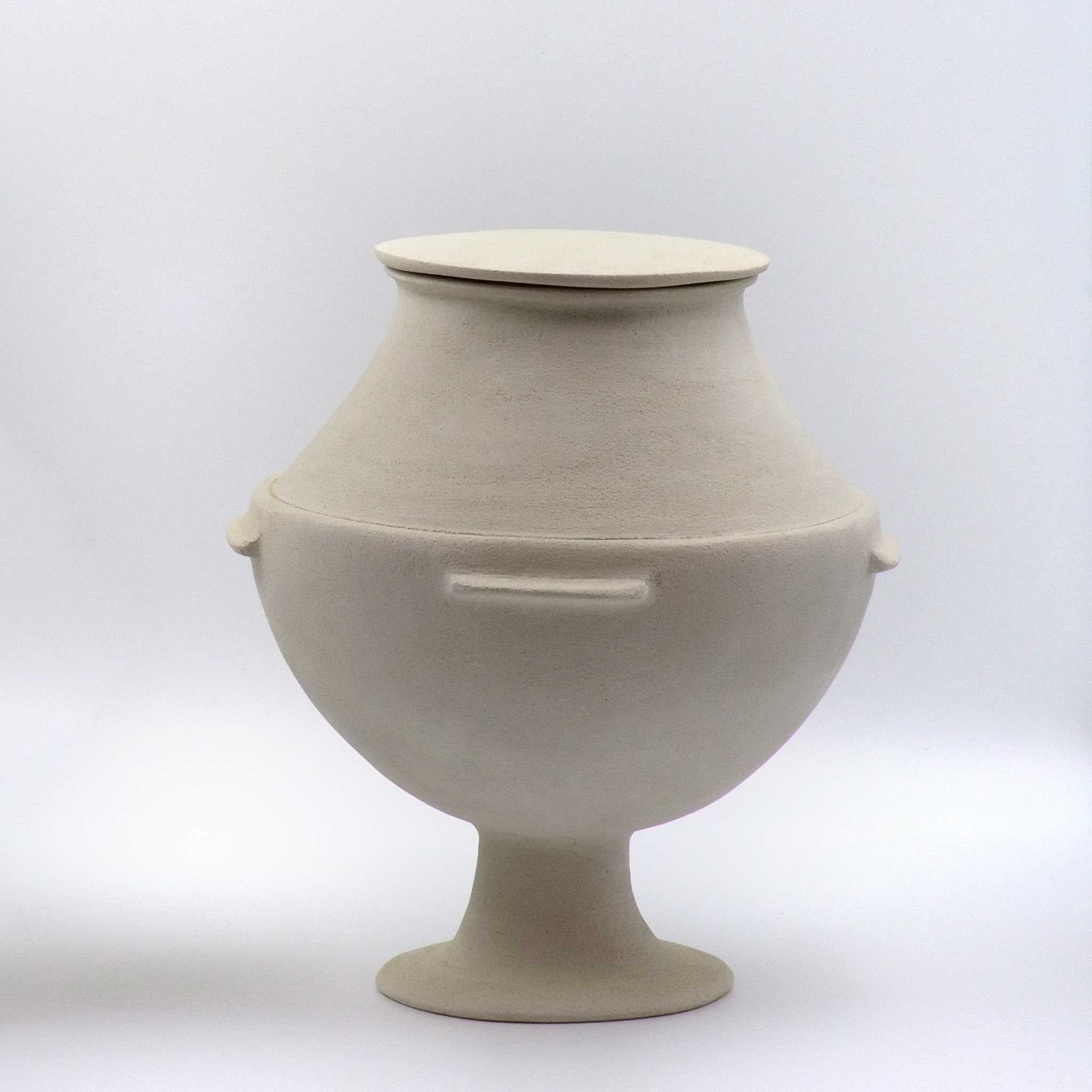 Naxos Kandila / Pyxis with a lid
Collared storage jar with a tall, cylindrical foot. Hand built with white clay, with a thin glaze in the interior. Fired in mixed reducing-oxidising atmosphere. 
Our Naxos kandila is based on the most prevalent marble Cycladic vase of the 3mill BC which were found in prehistoric tombs in the islands.  The kandila takes its name from its resemblance to modern Greek church lamps. 
approx. dimensions / H:20cm, RimD: 10cm MaxL:20cm