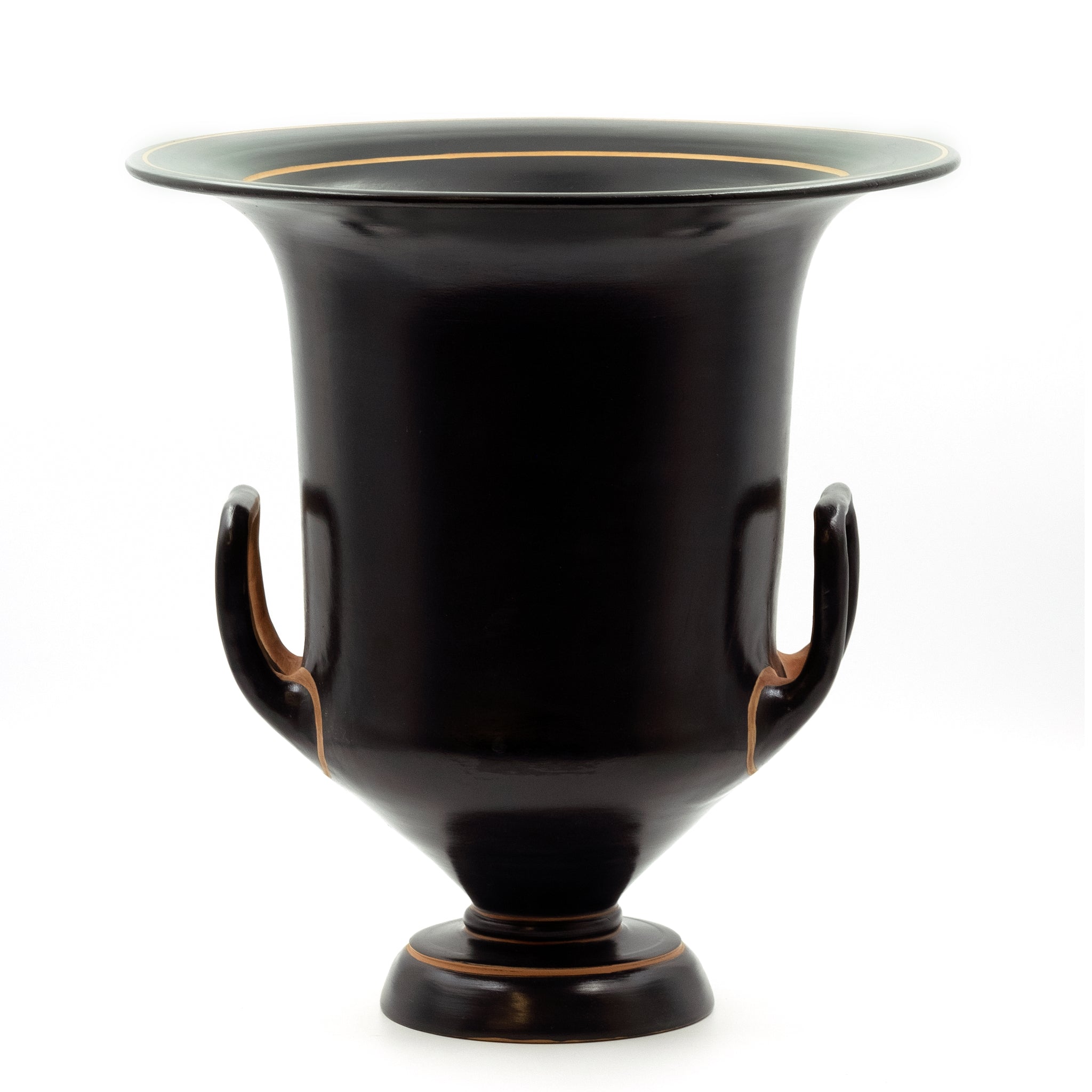 Black glazed Calyx Krater, 4th cent. BCE
A krater or crater (Greek: κρατήρ, kratēr, literally "mixing vessel") was a large vase in Ancient Greece, used for the dilution of wine with water. 
The column and calyx kraters are among the largest of the kraters, supposedly developed by the potter Exekias in black-figure style, though in fact almost always seen in red figure s.. The lower body is shaped like the calyx of a flower, and the foot is stepped. The psykter-shaped vase fits inside it so well stylistically that it has been suggested that the two might have often been made as a set. It is always made with two robust upturned handles positioned on opposite sides of the lower body. The Hellenistic vases like the one presented here are more and smaller in size. 
Our calyx krater is ideal for decoration and can be used as a flower vase or for wine cooling. 
H: 30cm, maxL/ max D : 29.8 cm