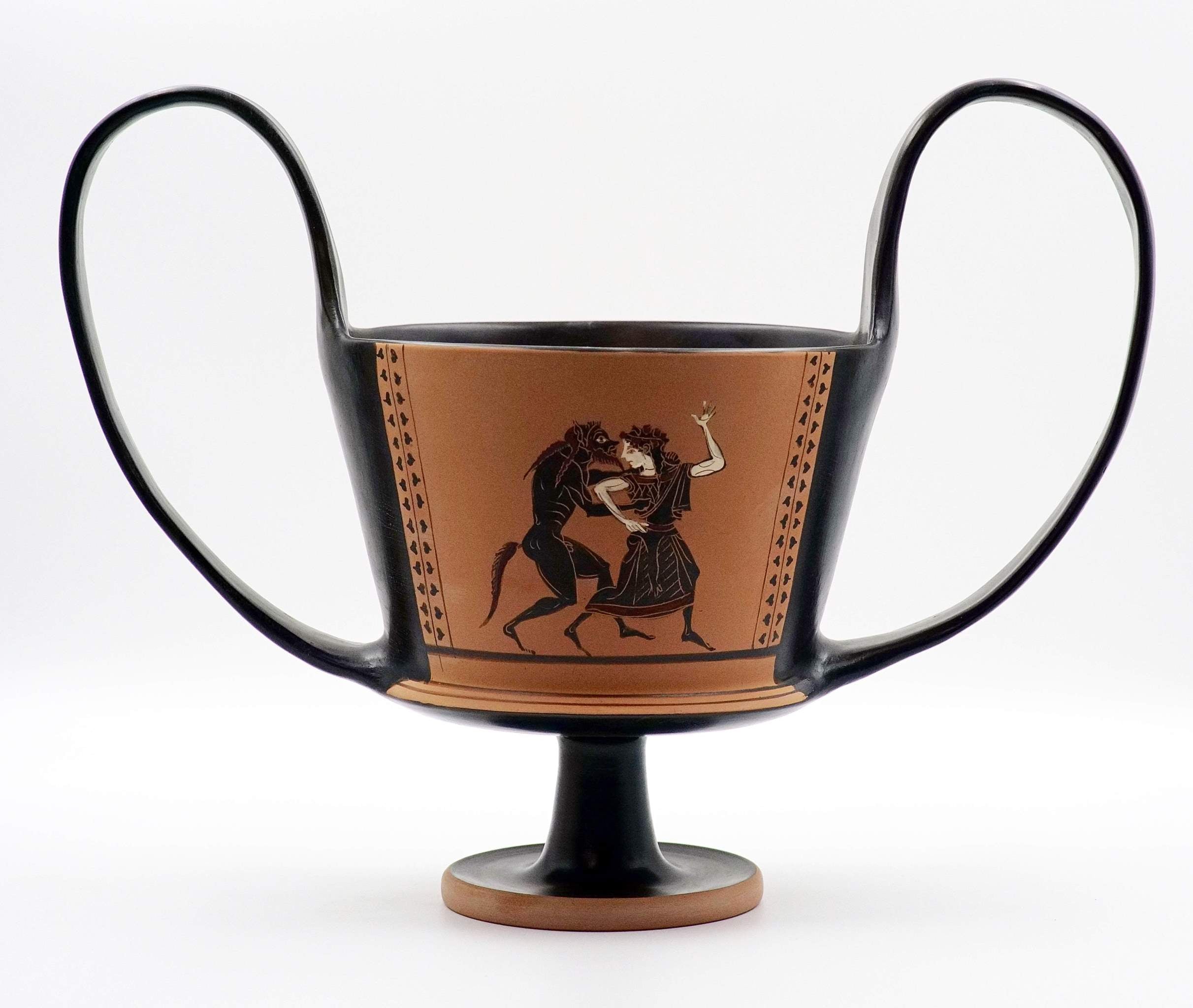 from Thetis cabinet (one-of-a-kind) 
Our Large Kantharos Vase can be used as decoration, bringing ancient Greek design to your home. It is part of our Exclusive Decorated Wheel-made collection.
This black figure kantharos depicts a satyr chasing a maenad on side A and Hercules with Amazon on side B. It is based on an ancient prototype from Boeotia, 5th cent BC.
In the past, the kantharos is a cup used to hold wine, possibly for drinking or for ritual use or offerings. The kantharos seems to be an attribute of Dionysus, the god of wine, who was associated with vegetation and fertility. 
As well as a banqueting cup, they could be used in pagan rituals as a symbol of rebirth or resurrection, the immortality offered by wine, "removing in moments of ecstasy the burden of self-consciousness and elevating man to the rank of deity."
H: 29cm, MaxL:40cm
Hand crafted by ATTIC BLACK at our THETIS Workshop. First made in 2019.