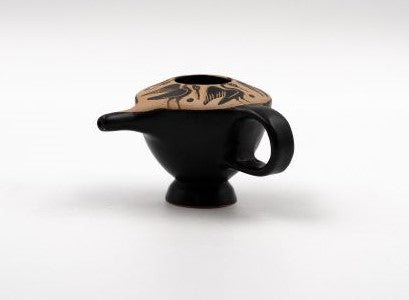 Black figure and black glazed small spouted vessel with a handle.
Similar small vases of the 5th cent BCE are connected with children and they are thus considered as feeding bottles. The shape of the vase is based on ancient Athenian prototypes, ca 430-420 BCE; the decoration is inspired by contemporary finely decorated spindle-whorls.
It can be used as condiment container or for serving olive-oil or dressings . 
H:5,5cm, maxL: 9cm