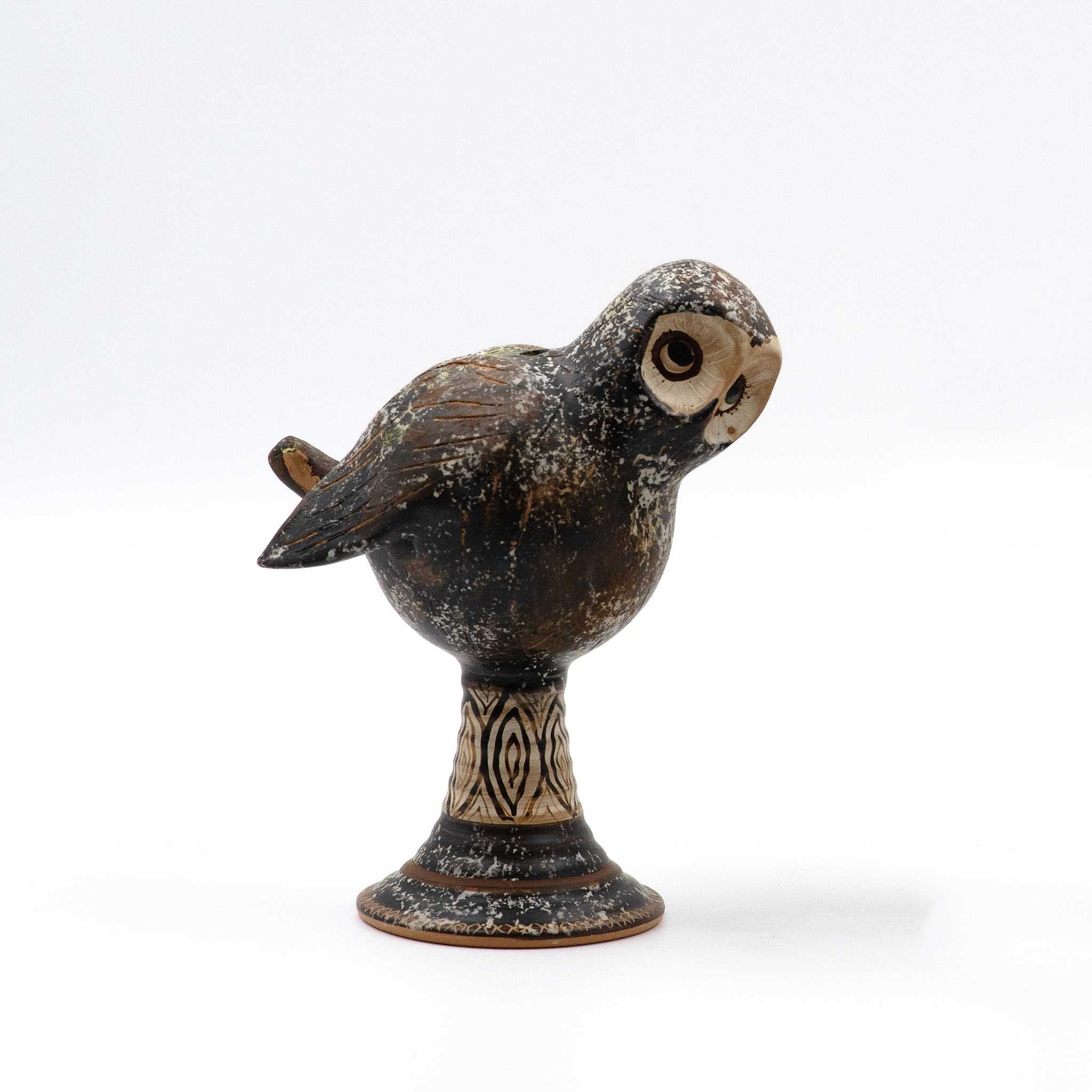 Athene noctua - Little Owl whistle
The little owl (Athene noctua), also known as the owl of Athena or owl of Minerva, is a bird that inhabits much of the temperate and warmer parts of Eurasia and North Africa. As it is closely associated with the Greek goddess Athena the little owl is the symbol of wisdom and knowledge. 
THETIS little owl whistles are all unique and different and represent our attempt to reproduce the form and sound of the charming little owls of Athens which are still seen  today around the walls of the Acropolis during autumn and winter. 

H:12 cm, L:12 cm, W: 8cm