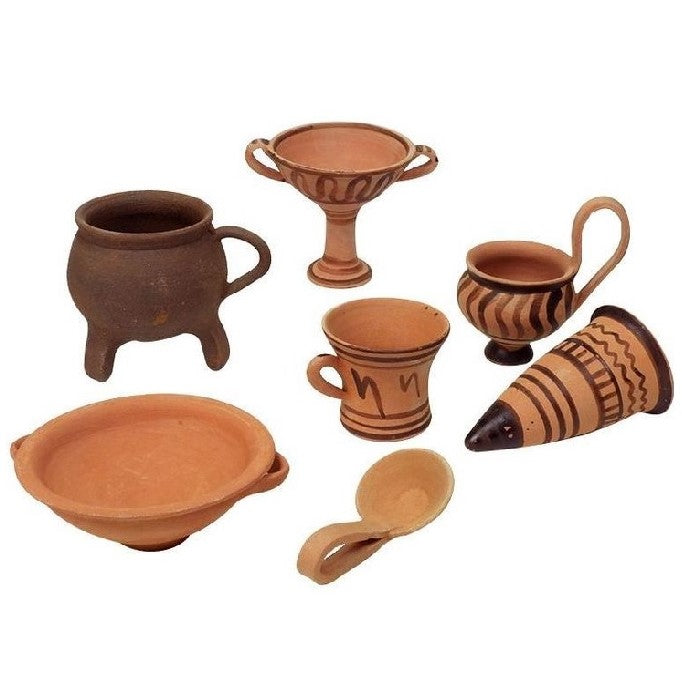 Ancient Mycenaean Ceramic Kitchen Toys Pretend Play Set
Miniature ceramic cooking and tableware. Kitchen utensils and drinking vessels which archaeologists discover in all Mycenaean palaces, i.e. in Pylos, Tiryns, lolkos
and provide us with insight into the feasts and celebrations organized by the contemporaries of the Trojan war heroes.
The box includes a tripod cooking pot, two cups- kylikes, a conical rhyton, a mug - kypelo, a lekanis and a large spoon or ladle, based on original artefacts from the Museum of Chora near Pylos in Peloponnese (end of 2nd millennium BC).
Two different colorful wrappings.